Players Clinic Information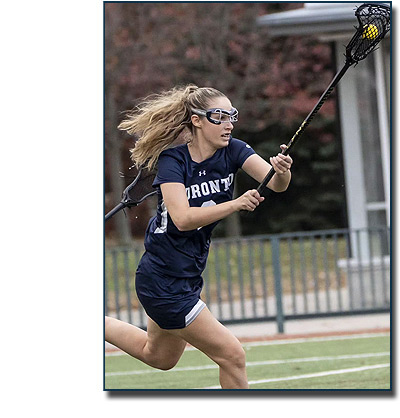 MapleStix 2020 is all about playing your favourite game! Top Ontario Coaches will start off with stretching and drill stations to get you warmed up. And then we'll play games - 6v6 games on two shortened fields. Balanced teams will be made up of 7-8 players and we'll have 4 teams or more in each of the two sessions – Morning and Afternoon.
You can sign up for your preference – morning or afternoon session – and if you register early you will have a better chance of getting into your preferred session. We ask you to be flexible to attending both time slots. You will be coached by some of Canada's best coaches and will come away knowing what to expect attending university in Canada and playing Women's Varsity Lacrosse.
We will be videotaping each game and you will have access to the game footage after the clinic..
We will hold a special Goalie Clinic in between both Sessions with Team Canada Goalie and University Coach Kevin Segriff.
There are requirements to attend. You must be:
1. Currently grade 8-12 - graduating in 2022-2026
2. Born from 2005 – 2008
3. All girls are welcome, including those playing OWFL REP or OLA Box Lacrosse and/or Ontario High School lacrosse
4. Willing to sign an injury and health waiver form with standard Covid assurances.
5. Sure to bring a mask, mouth guard, turf shoes or running shoes for astroturf, water and packed snacks.
6. You will have your temperature taken when you complete registration on the day of the clinic.
Our 80 Players will receive:
- Full Session on-field instruction from top Ontario coaches
- MapleStix clinic pinny
- Takeaway Coaches Information Booklet
- Chance to win prizes
The first 80 Players to register and pay are "In" and will be given a spot within one of the two sessions. We will try our best to accommodate each player's desired session, but please be open on your placement in either morning or afternoon. Those registering after 80 initial registrations will be placed on a "Standby List"".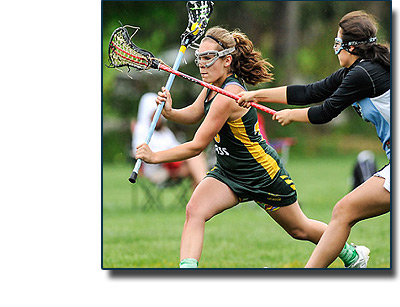 (Subject to changes as further Public Health information is received)
Before entering the Pickering Soccer Centre:
1). Every player must take his temperature before he leaves home to play. If elevated please don't come. And if a player has any other symptom(s) please stay home. OR if the Organizer arranges for an external thermometer (touch-less), temperatures will be taken before entering the facility.
2) Every player must dress at home to the point for safe driving or dress in their vehicle in the parking lot. Bring your sticks, goggles, a safe water bottle and a safety mask. Water bottles will be necessary - mark it clearly. Goalies are not required to dress ahead in their helmet, gloves, chess protector and any other protective equipment before entering the arena. This can be done on field.
3). Every player must be registered on the day of the camp at least 5 minutes or more before playing time. If we have a touch-less thermometer each player's temperature will be taken. Enter the field with face protection through the prescribed entrance maintaining social distancing.
4) Pickering Soccer Centre protocol will allow up to 50 players and coaches on each of the 2 fields. There will be no room for guests or parents.
Entering the Indoor Dome:
1). Maintain social distancing. All players can enter the dome for warmup.
2). We will play 6 on 6 lacrosse with restrictions. We are assuming up to 2 players per bench.
Conclusion of the game:
1). No hand shakes. But you can touch sticks.
2). Leave the field using social distancing. Put your safety mask on. With social distancing exit the field and go to your designated Bleacher Area.